Black Friday 2018 is three days from today, however, a series of early deals from now until Cyber Monday on November 26 have begun in the US. Luckily, we've curated the deals in order to make your online shopping experience that much easier.
The Black Friday deals list? Oh, that's below, and for 2018, we have a PS4 bundle with Spider-Man on sale for $199 (yes, it's the 1TB console), and 4KTVs up to 50% off (our favorite is that cheap, but impressive TCL Roku TV). Nintendo Switch, Xbox One and Amazon Fire TV have also be top sellers for Black Friday early deals.
You're going to find that most deals will sell out before Cyber Monday. Stores like Walmart, Amazon and GameStop were selling several popular PS4 Slim bundles this week and sold out rather quickly. Newegg, Best Buy and Target deals have also been available for a limited amount of time.
Our list will be updated hourly. Why follow our experts when you can just go to the retailers yourself? Well, often it's the difference between saving $50 on a "deal" and saving $300 on a deal. Not all deals are created equally.
Here are the best Black Friday 2018 discounts we've handpicked for Tuesday, November 20. 
Black Friday deals: Quick links
The best Black Friday deals
Gaming deals
TV deals
Laptop deals
iPad, Kindle and tablet deals
Camera deals
Phone deals
Early Black Friday 2018 deals to continue
Just because a lot of deals are available ahead of Black Friday doesn't mean retailers are done with early Black Friday deals. No. Amazon, for example, will discount all of its Amazon Echo speakers on November 22, which seems like the biggest day for the Black Friday online shopping season. Here's what you'll be able to save on soon.
Sold out, but could be in stock for Black Friday later
Black Friday 2018 predictions
The Black Friday and Cyber Monday dates change every year, but they're the same days – the Friday and Monday after Thanksgiving. And really, the routine is the same.
We're going to see 4K TVs on sale from Samsung, LG, Sony, and especially TCL. We really appreciate their TCL Roku TV. Cameras will be on sale from Canon and Nikon, but the most popular camera deals will come from GoPro. No the new GoPro Hero 7 Black won't get a steep discount, but the older GoPro Hero 6 Black and GoPro Hero 5 Black will see significant price drops.
Top US retailers with the best Black Friday 2018 are expected to be Walmart, Amazon, Newegg, Best Buy, GameStop, and Jet.
When it comes to video game consoles, Nintendo Switch may get its second year of big deals (it was massively popular last year – and actually in stock), and PS4 and Xbox One will continue to be big sellers on Black Friday. Overall, the best value comes from games bundled with the system rather than reduced prices.
The best noise-canceling headphones, wireless headphone, and Bluetooth speakers are gadgets that just about everyone on your holiday wish list will want in 2018. The same goes for even bigger ticket items: the best iPads, Chromebooks, and fitness trackers, and DSLRs.
You're going to see a lot on sale in these categories, and from these stores – some of which will have early deals in the days and weeks ahead of Black Friday:
What's the difference between Black Friday and Cyber Monday?
The Black Friday vs Cyber Monday debate is an important one. You don't want to buy something for Black Friday only to have it become cheaper on Cyber Monday. 
Or do you? Our best advice is to buy everything you need on Black Friday and keep a watch on additional price drops on Cyber Monday. If it's all cheaper on Cyber Monday, return your Black Friday item (or cancel it if that option is still available) and walk away with the cheapest price possible.
But, in advance, Black Friday usually offers steep discounts in stores, while Cyber Monday is almost strictly an online sale. Retailers, like Walmart and Amazon are very keen to keep you shopping all weekend long, so they often slowly roll out deals (with 'rollback prices' in Walmart's case) to keep you browsing throughout the Black Friday and Cyber Monday dates.
Why do Black Friday and Cyber Monday matter?
There are two reasons why Black Friday Matters and why Cyber Monday is beginning to matter even more in 2018 than it did a few years ago.
First, Black Friday is when we save up to spend our money on gifts for others (and of course merchandise for ourselves). It's for good reason: almost everything we want is on sale, thanks to retailers who have an interest in selling us on as much of their products as possible. Best Buy will gladly discount a PS4 console bundle by $100 if you're going to buy two or three games with it.
Second, it's when everything comes out. Notice that new GoPro cameras come out right before Black Friday every year and so do new Apple iPhones – the tech product cycle is almost geared toward this invent sales holiday weekend.
It's more of what you want at the prices you've wanted all year. Even better, all of the old versions (so the prior GoPro action camera and year-old iPhone X) will be remarkably cheaper in 2018. You can find the deepest discounts on year-old items.
What sort of deals will we see on Black Friday and Cyber Monday 2018?
Black Friday prediction are easy to make in 2018 because the sales follow a pattern. Here's a quick list of what we anticipate: 
Amazon will heavily discount its own stuff
Apple will offer something small, such as gift cards or Beats headphones
4K TVs are going to get massive discounts
There will be really big price drops on laptops
Some accessories will be brilliant value
You really don't want to take out a phone contract in the months leading up: networks' Black Friday deals slash the up-front and monthly costs
DSLRs and mirrorless camera will be cheaper and so will lenses 
eBay will run Black Friday deals on new products, not just second-hand items
Like Black Friday, Cyber Monday has become pretty predictable too. You can expect:
iPads are routinely on sale, especially at Target and Best Buy
Fashion retailers such as ASOS to offer site-wide discounts
Electrical retailers to offer deals on small appliances and white goods
A continuation of many retailers' existing Black Friday promotions
The top deals of Black Friday last year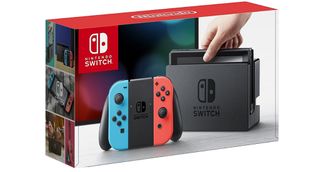 It was hard to find Nintendo Switch last year, never mind find it on sale. But we did manage to exclusively discover some price drops a year ago. That made it an instant top-seller.
We also found the iPhone 7 deal ever, a discount on the iPhone X that chipped away at its $1,000 price, and tempting unlocked Google Pixel 2 and Samsung Galaxy S8 deals.
PS4 and Xbox One bundles continue to be big sellers during Black Friday and Cyber Monday. It seems like every year, as they age (and get better games), retailers are more willing to drop prices on these consoles. That's win-win for consumers.
Amazon continues to mark down its own products: Kindle, Fire tablets and, of course, Echo speakers see dramatic price cuts. We won't see these discounts again until Amazon Prime Day 2019.
The top deals of Cyber Monday last year
Listing the best Cyber Monday deals last year started off with cheap iPads. Apple's iPad Pro is wildly expensive for the average consumer. But on that special Monday date last year, you could get up to $120 off the 10.5-inch and 12.9-inch iPad. 
Sonos speakers and the Microsoft Surface Pro 2-in-1 were also big sellers thanks to price cuts. Yes, Apple's HomePod had just launched and MacBooks do remain very popular, but Sonos and Microsoft have offered better prices (and better value). That was true last year and may remain true in 2018.
Top deals to expect on Black Friday 2018 and Cyber Monday 2018
Expect more pre-Black Friday deals than ever and for Cyber Monday to actually begin on 'Cyber Sunday' and even 'Cyber Weekend' as Amazon and others like to call it.
US retailers are stretching out the Black Friday-Cyber Monday sales period in an effort to keep you shopping. It's like a supermarket putting the Milk and the cereal several aisles apart. There are loads of goods in between that will distract you.
But that's good news because while you may buy a bit more, you'll do so at far cheaper prices. In 2018, with the US economy on the rebound, shopping during Black Friday may be a bit easier for the American consumer.
Though it's not Black Friday just yet,  we can tell our deals predictions ahead of November 23. We have a good track record year to year.
New iPad 2018, iPad Pro, and iPhone XS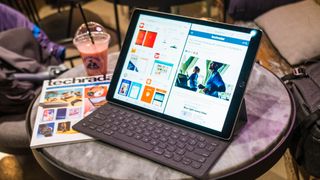 Apple's cheaper New iPad 2018 may be even cheaper several months after it came out. It's $329 right now, and that could easily be $299 at Walmart, Best Buy or Target, if the retailers are vying for every dollar you have.
An even bigger price drop may come from the iPad Pro. No, not the brand new iPad Pro 2018, but the iPad Pro from mid-2017. Especially on eBay, we see older iPad Pro models get big discounts, and really, they're almost as good except for a few new features. 
Will the iPhone XS be on sale for Black Friday? Yes and no. It just launched, so you may not see dramatic price drops, but expect US carriers like Verizon, AT&T, T-Mobile and Sprint to offer incentives for signing up for contracts. A lot of times, they'll pay you more money for your older phone when you trade it in to buy a new iPhone.
Samsung Galaxy S9
Bad news for Samsung is good news for you on Black Friday and Cyber Monday. Since the Samsung Galaxy S9 didn't sell well when it launched earlier this year, the company needs to move inventory. That means we fully expect the Samsung Galaxy S9 unlocked to be far cheaper at the end of 2018. That lines up well for the holidays. The Galaxy Note 9 may also see some discounts, but it won't be as steep.
PS4 and Xbox One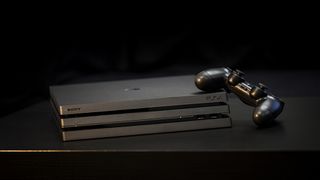 There's no more Toys R Us anymore, but we expect other US retailers to pick up the slack on PS4 and Xbox One console bundles. They often pair games you were going to buy anyway with the game system at a cheaper price. 
Sony's PS4 has been a particularly hot seller whenever TechRadar posts deals about it. Yes, the Nintendo Switch is popular, too, but gamers find PS4 deals to be even more tempting, and Walmart readily discounts it. In 2018, the PlayStation VR headset may be pushed with the console again, so keep that in mind, especially for Cyber Monday. Games like Spider-Man PS4 and Red Dead Redemption 2 are the ones to watch out for. 
Microsoft needs to move more Xbox One consoles to catch up. That's equally good news for you, since the price could use a drop between now and Black Friday. There are some excellent games on the system as we approach five years with the console,  so you're in for good prices and great entertainment.
Cheap 4K TVs
If you don't own a 4K TV yet, then 2018 is the time to buy it because we fully expect, Amazon, Best Buy and Walmart to lead the charge on price drops in this area.
4K TV deals are almost certainly going to be where we see the deepest discounts on any product category. They started out expensive – tens of thousands of dollars – but even new 4K OLED TVs have come down in price. You can even buy a big, smart 4K TV for $500.
Our favorite retailer brand in the US has been TCL. Specifically, the TCL Roku TV 2018 has become a great value for everything it offers: 4K resolution, HDR, at a great screen size at a low price – our top recommendation is $650 for a 55-inch TV.
Amazon Echo, Fire TV sticks, Kindles and Fire tablets
Amazon is smart. It's offering cheap electronics to gain a wedge into your budding smart home. Amazon Echo with Alexa are a great example of this. Once you get one – with a hard-to-dismiss price of $29.99 for the Echo Dot – you'll be more inclined to buy something else that's Alexa-compatible for a higher price.
Amazon's tablets and ereaders work the same way. Buying into their Fire HD 10 Tablet and Kindle Paperwhite, typically with $40 to $80 discounts, puts you into the Kindle and Amazon Video ecosystem. But that's okay if you're a Prime member anyway.
Why is Black Friday called Black Friday?
The first known mention of Black Friday was in November 1951, when the journal Factory Management and Maintenance used it to describe the issue of people calling in sick the day after Thanksgiving so they could have an extra day off work.
At the same time, police in the US were using the phrases 'Black Friday' and 'Black Saturday' to describe the horrendous traffic jams that occurred at the beginning of the pre-Christmas shopping season. In 1961 some retailers tried to market the day as 'Big Friday' instead, but that one didn't take off.
Why is Cyber Monday called Cyber Monday?
The term was coined by Ellen Davis and Scott Silverman, and it was a deliberate move to promote online shopping back in 2005, when the internet was made of wood and powered by steam.
It was intended to help smaller retailers compete with the big names who were banging on about Black Friday, although of course those big names promptly jumped on the Cyber Monday bandwagon too.
Are Black Friday deals and Cyber Monday deals real?
Oooh, the big question: generally speaking, yes they are – although in some cases the discounts have been negotiated well in advance with suppliers, so they're not as spontaneous as the sellers might have you believe.
As with any sales event, you'll see a mixture of genuine bargains, discounted end-of-line stock and strange things found in the back of a warehouse somewhere. In 2016, consumer magazine 'Which?' accused retailers of some pretty dodgy behavior.
If you avoid the slightly-shifty stuff, though, you can get some really great deals. For example, last year we got tons of money off 5K iMacs (end of line stock), Hi-Res audio players (deep discounting in the hope of selling headphones), wireless headphones (from another retailer hoping to sell Hi-Res audio players) and tons of Christmas presents.
And, some TechRadar writers were physically restrained from spending all our savings on electric guitars, which were getting some serious discounting on high-end models.
How is TechRadar showing the best Black Friday deals and Cyber Monday deals?
On our Black Friday 2018 deals page and on our Cyber Monday 2018 deals page. We scour all the top retailers' Black Friday and Cyber Monday deals on your behalf, with the aid of serious amounts of caffeine, and we'll tell you whether the deals are worth getting excited about. So whether it's a 4K HDR OLED TV or a PSVR, if it's discounted we'll have the details here.
How should I prepare for Black Friday and Cyber Monday?
Homework really helps. Some retailers up prices in October so they can offer supposedly amazing discounts on Black Friday and Cyber Monday, so don't be fooled by such shenanigans.
They're particularly prevalent on expensive consumer electronics such as TVs or laptops with product numbers rather than names, with products worth a few hundred dollars apparently having MSRPs of a million jillion dollars. Tools like CamelCamelCamel and PriceSpy can help you detect both shenanigans and tomfoolery.
It's also a very good idea to be flexible. For example, if you fancy a Samsung UHD TV it's best to think about the features you want rather than a specific model number – the BRV553ABD34-82C-9218-X may not be discounted on Black Friday 2018, but an almost identical set with the specification you want probably will be.
How can I stay safe on Black Friday and Cyber Monday?
Black Friday and Cyber Monday bring out the fraudsters and fakers as well as the sellers, so be wary of any unsolicited emails or any links to deals being shared on social media, no matter how legitimate they look; as ever with the internet, anything asking you for card details or login details is a scam.
Phishing sites rake in big piles of cash on Black Friday, so be extra suspicious, and if you're on a PC, make sure your anti-malware software is up to date – many security suites automatically block known scammers, fraudsters and phishers.
What about physical safety? Wasn't everybody kung fu fighting on Black Friday?
Yes, they were. In fact, it was a little bit frightening. The combination of bargain-crazed shoppers and poor crowd control has long made Black Friday synonymous with injuries and the odd scuffle, and sometimes much more serious trouble – in 2011 a woman pepper-sprayed rival bargain hunters in a California Walmart, while in 2016 a shopper was shot outside a Macy's in New Jersey.
Cyber Monday didn't attract the same kind of trouble as it's always been an internet event, and the more Black Friday moves online the fewer fisticuffs we're seeing.